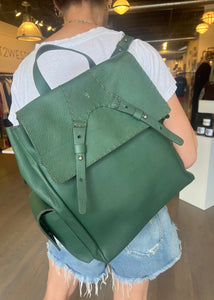 The Henry Beguelin Leather Backpack in a deep green, is a stylish and practical accessory that's perfect for everyday use.
It features a single large pocket with a zip pocket inside for secure storage, and two outer compartments on either side for easy access to items like your phone, wallet, or keys.
Great for work or running errands, making it the perfect choice for anyone who needs a reliable and organized backpack.